Pastor James J. Christmas, Sr.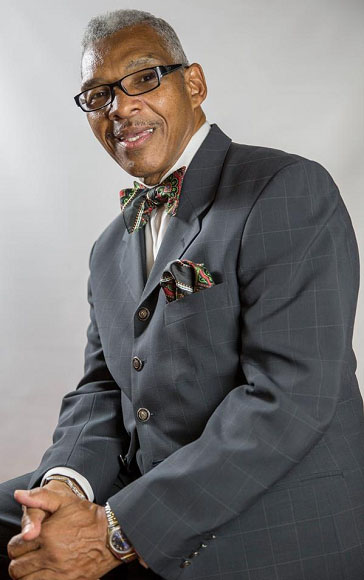 James J. Christmas, Sr. as a servant of our Lord and Savior Jesus, who is the Christ, and presently and joyfully serves as the Senior Pastor and Teacher of True Vine Worship Center, Inc. (formally known as True Vine Baptist Church) since 1993. He was the founder and leader of Churches United for His Glory, later reorganized as CUFF (Churches United for Fellowship), a teacher and overseer of the New Life Bible Institute, a member of the PA Eastern Keystone Baptist Association, served as the President of Tuesday's Pastors' Conference of Phila. & Vicinity, and a member of Interfaith Social Change of Philadelphia. Presently, he is an active member of the Abundant Harvest Fellowship and under the covering of Bishop David G. Evans.
Pastor Christmas has earned an Associates Degree in Management/Marketing from Goldey Beacom College; a Bachelor of Science Degree in Management/Marketing from Cheyney University; a Master of Divinity degree from Lancaster Theological Seminary and some doctoral studies at Palmer Theological Seminary. 
Pastor Christmas and his wife Tracy share the joys of life and labor in ministry to the glory of God. He is also, the proud father of three children, Rev. Katina Christmas Robertson, Alesha Christmas, and James J. Christmas, Jr.  He enjoys preaching, teaching, coaching and leading workshops and quality time with his 10 grandchildren.
Follow Pastor Christmas on social media today Facebook, Instagram & Twitter.